When:
February 5, 2018 @ 3:00 pm – March 26, 2018 @ 4:00 pm
2018-02-05T15:00:00-05:00
2018-03-26T16:00:00-04:00
Where:
Blue Lotus Healing Arts
945 Great Plain Ave
Needham, MA 02492
USA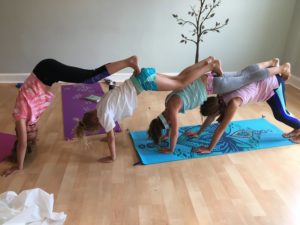 Movement, thus yoga, is essential for preteen's fast-growing bodies.
Yoga provides this age group with essential life tools: fosters body
awareness; gives them a sense of achievement and empowerment; helps
them to discover themselves, bolsters self-belief; provides them with
connections/relationships, communication and trust; boosts their self-
esteem and self-confidence. This class is alive with cool upbeat music,
partner and group poses, and creativity, ending with relaxation and
massage.